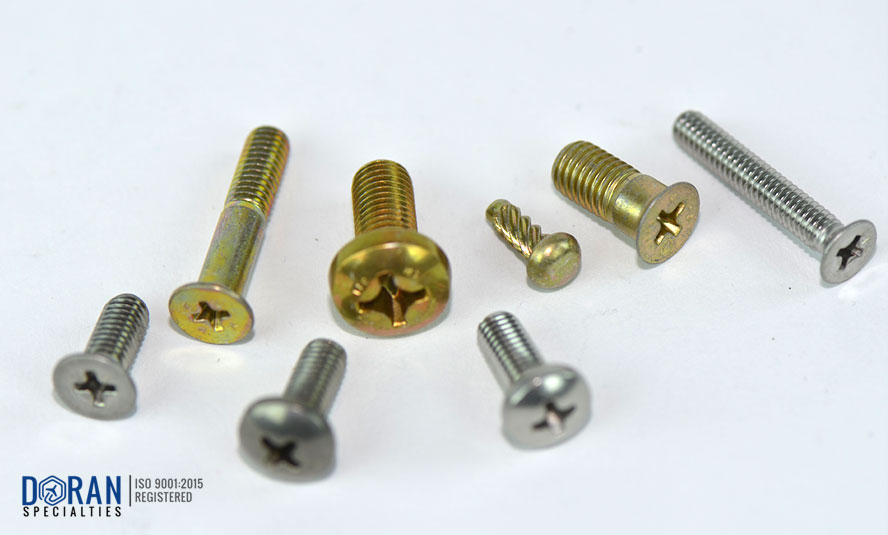 List below represents a small portion of products we supply. Please call 714-283-3020 or email us for all your fastener requirements. We're here to answer your questions and provide solutions for your specific needs.
Doran Specialties carries a variety of fastener products
 including screws for industrial and aerospace applications. Screws include a large selection of cap, flat, hex and fillister screws as well as leveling screws, lock screws and jack screws.
Machine Screws
Screws, High Strength
BACS12 Series
NAS514
NAS600 thru 603
NAS1096
NAS1100 thru 1102
NAS1189 thru 1191
NAS1303 thru 1308
NAS1801 & 1802
NAS8000 Series
Screws, Machine
MS24693 & 24694
MS51957 thru 51960
MS35206 thru 35276
Socket Set Screws
AN565
MS51021 thru 51029
NAS1081
Socket Screws
MS16995 thru 16998
MS24671
NA0067 & NA0068