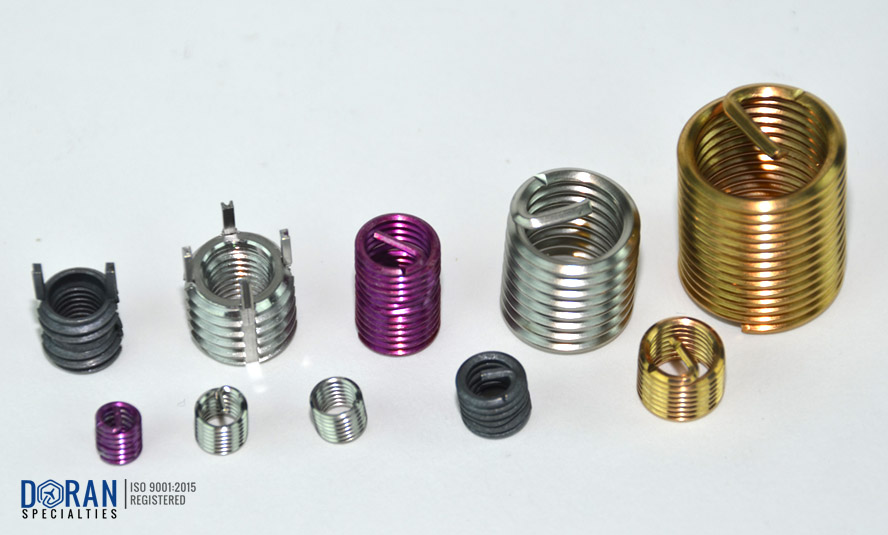 List below represents a small portion of products we supply. Please call 714-283-3020 or email us for all your fastener requirements. We're here to answer your questions and provide solutions for your specific needs.
Inserts can be obtained in either coiled or solid fabrications. Inserts are generally stainless steel, steel, brass, or aluminum. Inserts are also available with a locking feature that locks the installed part. The determination of whether to install coiled or solid inserts is dependent upon application. Mil-Spec applications are the most common applications.
SPRINGS: Compression, extension and torsion springs are available. These springs are generally music wire or stainless steel. They can be provided in various sizes and configurations.
Threaded Inserts Wire
MA3279 Thru 3281
MA3329 Thru 3331
MS21208 & 21209
MS122076 thru 122254
MS124651 thru 124829
NAS1130
Threaded Inserts Solid
BACI12 Series
M45932 Inserts
MS51830 thru 51832