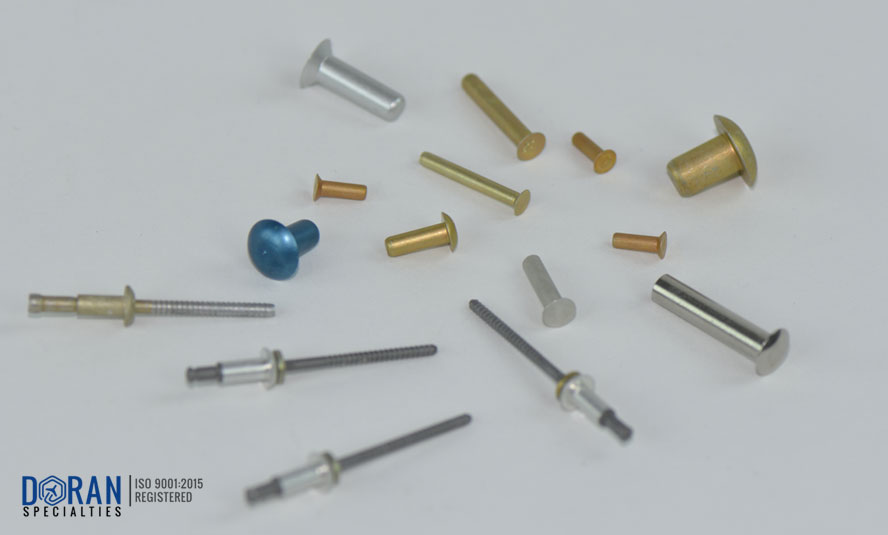 List below represents a small portion of products we supply. Please call 714-283-3020 or email us for all your fastener requirements. We're here to answer your questions and provide solutions for your specific needs.
Doran Specialties distributes AN, MS, commercial, blind, and tubular rivets. Blind rivets can be domed, closed end, countersunk, low profile, large flange and brazier. Rivets can be provided in all aluminum, steel/aluminum, all steel, stainless steel and copper.
Rivet nuts are typically used in applications where access is only available from the front and are mainly used in thin panel materials. Rivet nuts are typically flanged but they have a low profile head... They may be keyed and may also be open ended. Rivet nuts can also have a countersink below the flange. Materials available are generally available in steel, aluminum and stainless steel.
Rivets, Blind
M7885
NAS1398 & 1399
NAS1738 & 1739
NAS9301 thru 9309
Rivet Nuts
MS27130 & 27131
NAS1329 & 1330
MS20426
MS20470
MS20427
MS20613
MS20615
MS16535
MS16536
3D0272
3D0276
Back Rivets