BOLTS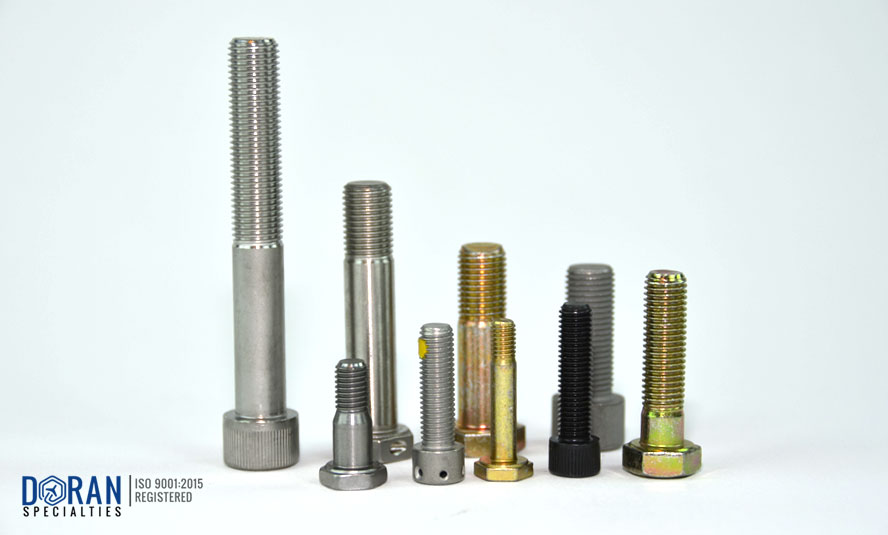 List below represents a small portion of products we supply. Please call 714-283-3020 or email us for all your fastener requirements. We're here to answer your questions and provide solutions for your specific needs.
Sampling of Bolts we can supply:
AN 3 thu 8
AN 173, 174, 175
MS 20073, MS 20074
MS35307, MS35308
Aircraft Hardware
AN-MS-NAS-BAC
Bearings
Bolts
Bushings
Clamps
Connectors
Electronic Hardware
Fittings
Hi-Lok
Inserts
Locknuts
Machine Screws
Nuts
Pins
Retaining Rings
Rivets
Self-Locking Fasteners
Socket Products
Spacers
Washers
Bolts, High Strength
BACB30 Series
MS92XX Series
MS94XX Series
MS95XX Series
MS99XX Series
MS21250
NAS6203 thru 6210
NAS6303 thru 6310
NAS6403 thru 6410
NAS6603 thru 6610
NAS6703 thru 6710
NAS6803 thru 6810
WHY CHOOSE US
EXPERTISE
Doran Specialties supplies aircraft hardware including bearings, bolts, bushings, captive fasteners, clamps, connectors eyebolts, fitting, inserts, keys, knobs, locking fasteners, hook and loop fasteners, machine screws, nuts, nylon fasteners, O-rings, pins, and plugs.
LARGE INVENTORY
Doran Specialties is a distributor of a large array of aerospace fastener components including nuts and rivets in many materials as well as configurations including cap nuts, left hand machine screw nuts, square tee nuts, weld nuts, wing nuts and many more.
BRANDS
Doran Specialties distributes AN, MS, commercial, blind, and tubular rivets. The company supplies various AN-MS-NAS-BAC specified parts manufactured by Alcoa, Amaton, Amp, Assoc. Spring, Concord, ESNA, H.N. Smith, Hollingsworth, Molex, Panduit, Parker Seal, PIC, RAF, Richco, Seastrom, Shakeproof, Southco, Tinnerman, Useco, Waldes Truarc, and Zierick.