WASHERS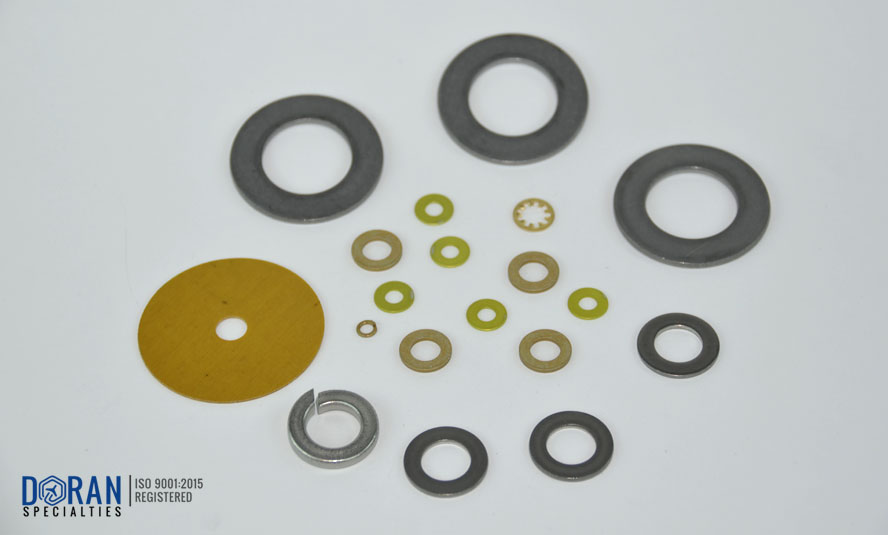 Flat, locking (tooth, split and square cone), belleville, crescent, wave, beveled and finger washers, as well as an assortment of specially designed washers are available. These washers can be provided in a host of materials such as steel, stainless steel, nylon, fiber, teflon and fiberglass etc.

List below represents a small portion of products we supply. Please call 714-283-3020 or email us for all your fastener requirements. We're here to answer your questions and provide solutions for your specific needs.
Washers
AN960
AN970
MS15795
MS20002
MS35333 thru 35338
NAS620
NAS1149
NAS1515
WHY CHOOSE US
EXPERTISE
Doran Specialties supplies aircraft hardware including bearings, bolts, bushings, captive fasteners, clamps, connectors eyebolts, fitting, inserts, keys, knobs, locking fasteners, hook and loop fasteners, machine screws, nuts, nylon fasteners, O-rings, pins, and plugs.
LARGE INVENTORY
Doran Specialties is a distributor of a large array of aerospace fastener components including nuts and rivets in many materials as well as configurations including cap nuts, left hand machine screw nuts, square tee nuts, weld nuts, wing nuts and many more.
BRANDS
Doran Specialties distributes AN, MS, commercial, blind, and tubular rivets. The company supplies various AN-MS-NAS-BAC specified parts manufactured by Alcoa, Amaton, Amp, Assoc. Spring, Concord, ESNA, H.N. Smith, Hollingsworth, Molex, Panduit, Parker Seal, PIC, RAF, Richco, Seastrom, Shakeproof, Southco, Tinnerman, Useco, Waldes Truarc, and Zierick.